Our masks dispensing solution
Available for all businesses with over 200 employees.
One of our client who implanted our automated mask dispensing solution for his employees will save over 10 602$ every month.
This is more than 106 440$ of savings yearly, without even accounting for the productivity gains.
Since the pandemic started, they distribute about 500 masks everday for about 250 daily entrances (2 masks a day / employee).
That's :
😷3500 masks per weeks
🤑14 000 masks per month (yes, that's quite a lot!). The financial impact is HUGE.
That's not all. It takes resources to distribute all those masks:
Distribution averaging 14 hours per week by 3 employees

168 hours in man hours per month

Average of 30$/h per employee
🌊Sadly, they will have to undergo that procedure for at least another year… especially with a second wave slowly taking place.
Monthly payroll costs: 3 employees * 30$/h * 168 hours:
💸💸TOTAL :  15 120$ every month
Masks now :
14 000 masks each month X 0.35¢ = 4900$
GRAND TOTAL :  20 020$ each month, in other words, over 240 000$ for the coming year. QUITE SIGNIFICANT EXPENSE ! 💰
Calculation: (4 900 $ +15 120 $= 20 020$)
Human resource expenses account for 76% of the total cost. Productivity lost for those employees is not represented in numbers but still significant. it represents 30% of their work week.
If they stay on payroll but aren't assigned on anything else, that's another 10 584$ monthly (127 008$ annually). With no added value for the business.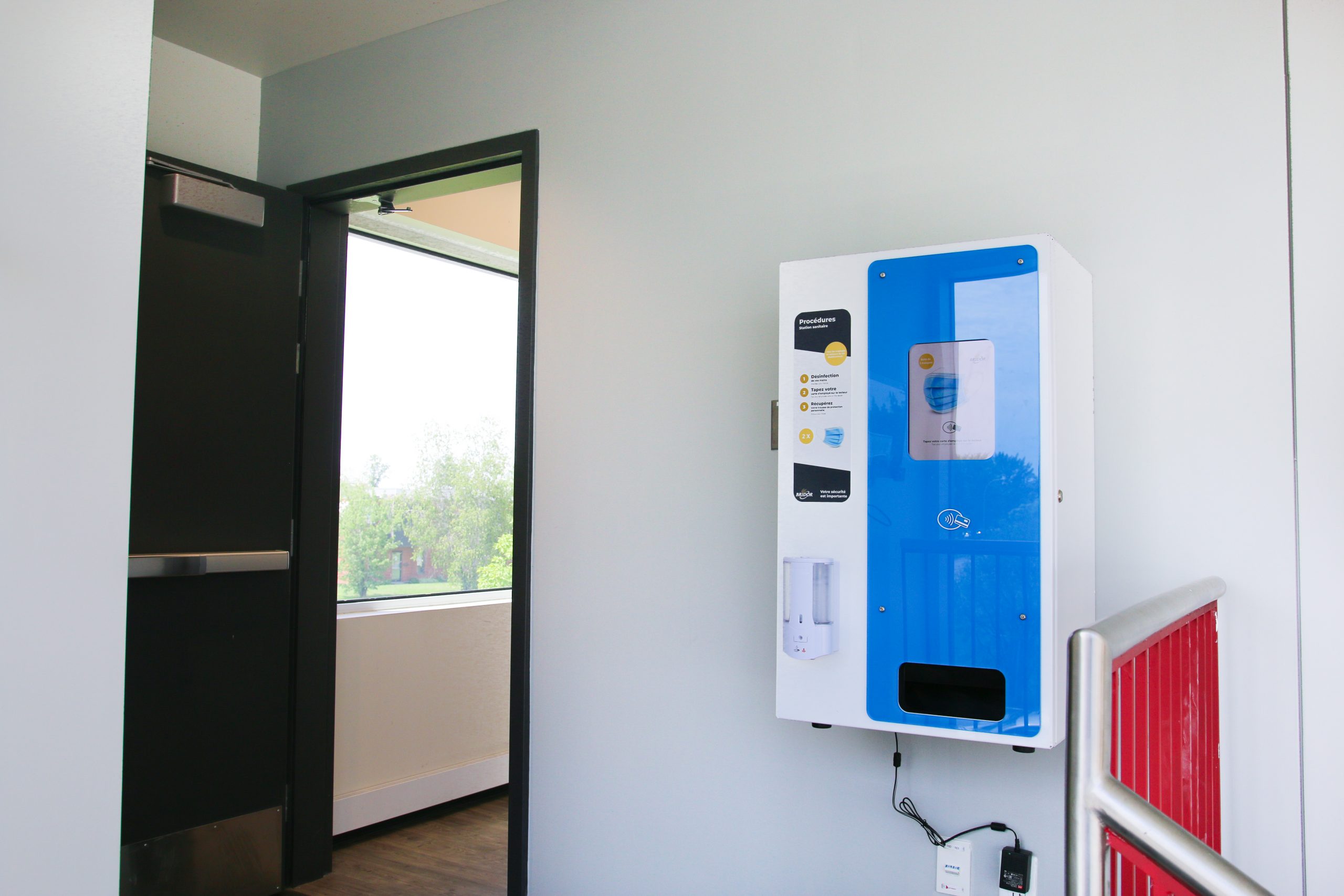 Here is how we were able to help this business save over 10 602$ every month :
We installed 2 dispensing machines Area
Those machines are rented for 499$ per month. So 998$ in total for both machines.
Masks pricing :
1.20$ / per box of 2 masks
They use 14 000 masks per month meaning 7 000 boxes per month.
7000 X 1.20$ per box = 8 400$
In addition to being packed in boxes of two (Which is quite efficient for 8 hours working shift), this avoid unnecessary traffic within the offices.
GRAND TOTAL : 998$+8 400$ = 9 398$. In other words, 112 776$ per year.
The difference between the 2 options is 127 224$.
This is the equivalent of 3 additionnal salaries of 42 408$. This amount coud be use way more efficiently and make a difference with the current situtation.
In summary
2 dispensing machines achieve the same amount of work of 3 employees. Freeing those resources will allow them to return to their normal occupation which certainly adds more value to the business.
No need to tell you that this is a real bargain !
If you would like to discuss with us about your company's needs, we are here to help.
438.888.9270
We also offer solutions to smaller businesses.
Learn more on our mask dispensing solution for businesses
Control the distribution within your company & reduce contamination risks.
Learn more
Mask dispensing solution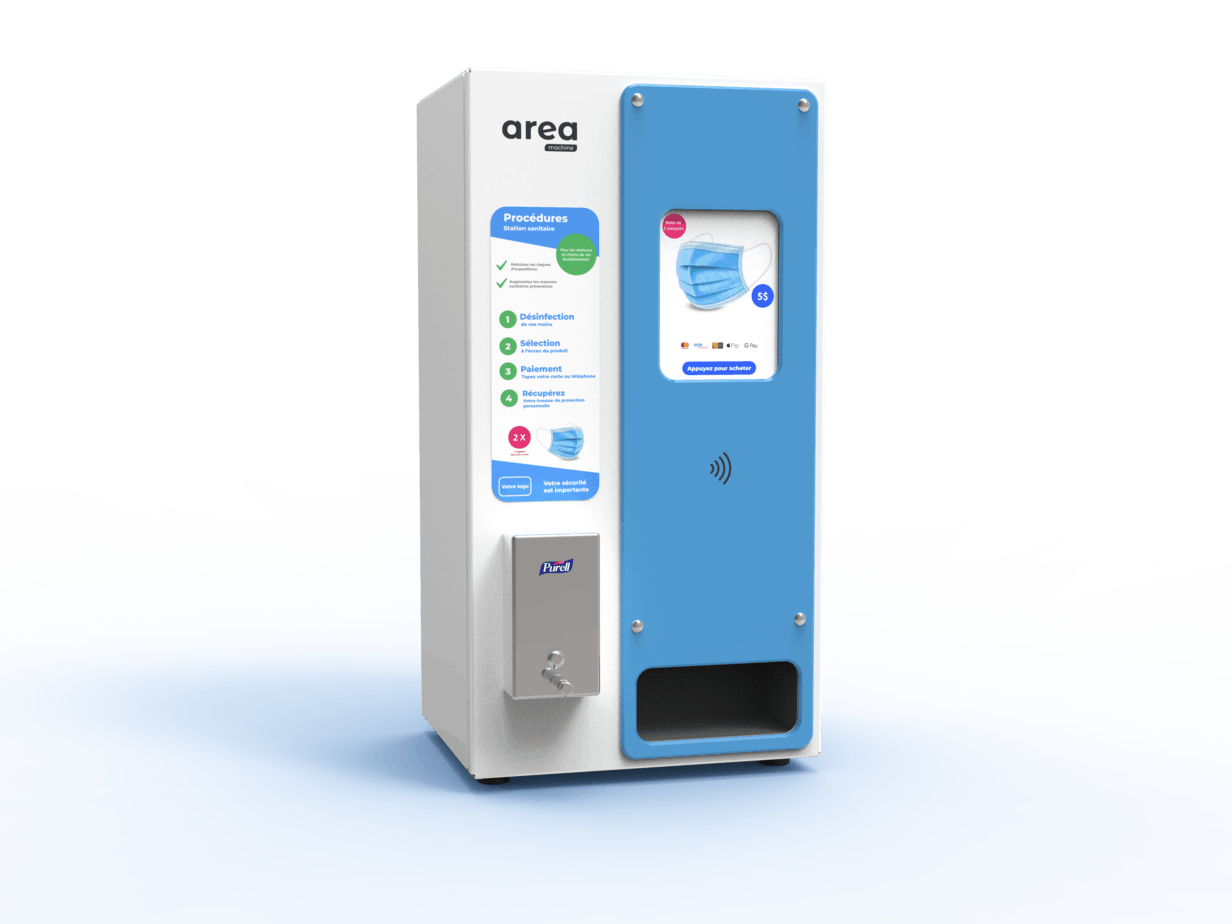 Order yours today